MA Fine Art Show, Central Saint Martins College of Art and Design
London, 2011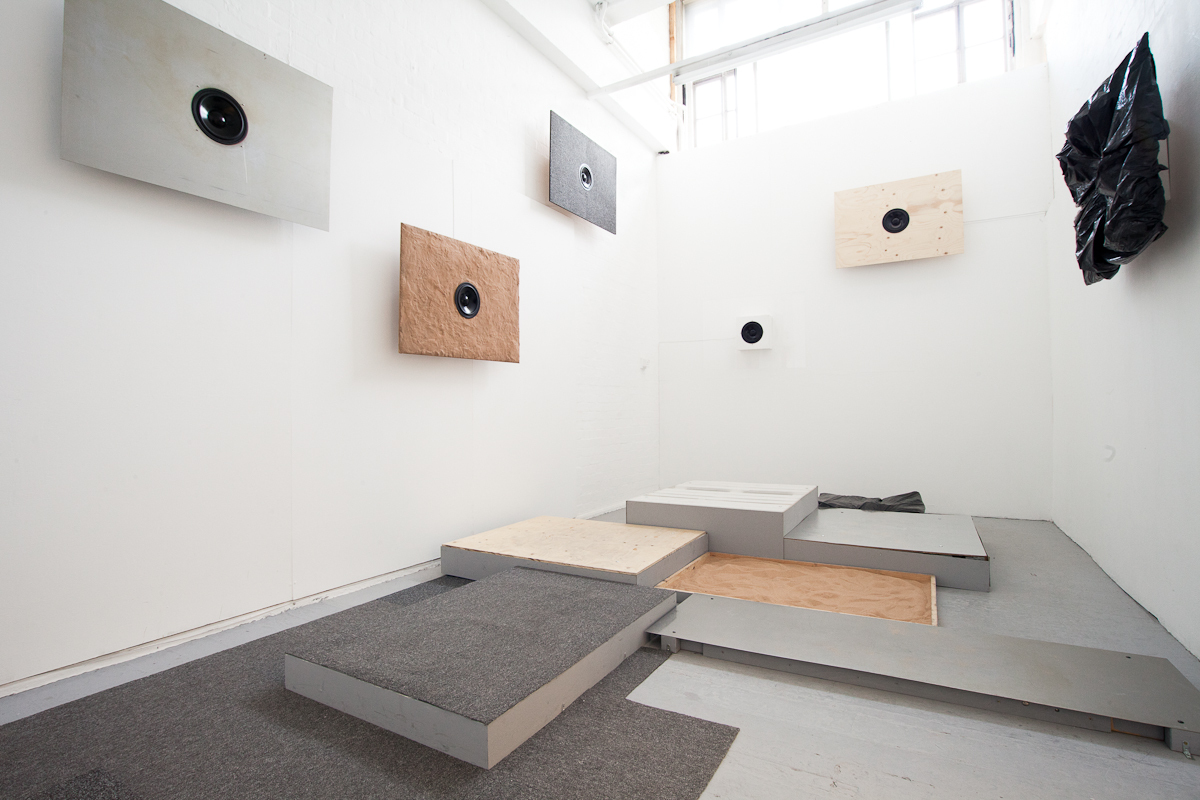 Experiencing Urbanism Through Sounds
2011
Interactive Sound Installation
Carpet, wood, steel, aluminium, sand, perspex, plastic bags contact microphones and speakers.
MA Fine Art Show, Central Saint Martins, London
Experiencing Urbanism Through Sounds is a site-specific interactive sound installation. It is installed on both floor and walls of a room. It consists of a sculptural piece on the floor that is separated in different 'sectors' and different materials represents each one of them.
This work aims to transfer the experience of walking in the city space into a room, passing from different sound zones; from silence to noise, from quiet neighborhoods to the more noisy ones. My intention was to create a sound map, a sound journey in space.
My main interest concerns space, architecture and city structure in close relation to the human element.
My research concerns the articulation of space through sound and object, the interpretation of sound through the body, generating a relationship between body and space through sound. For me, sound is capable of connecting man with his primitive nature and I look for the aesthetic result when sound and visual arts enter into a simultaneous activity. My questions examine the influence of space on the psychology and emotions of people through a sound journey. Through an investigation of both sculptural assemblage and sound composition I reveal the formation of sound in the course of an autonomous live experience.