Luminous Flux / Reflected Overlays on Locative Norms
Las Palmas – Syros, 2015
Since the beginning of 2014 I've been planning a long-term project that concerns travelling around the world with a sailing boat. After a radical decision for life change I left London in May 2015. Starting from the Azores islands in the Atlantic ocean I have logged so far 1,080 nautical miles with my new floating home that is called 'Synergy'. With the beliefs that the world belongs to those who explore it and the oceans are highways that connect people from every part of the world instead of separating them, I am starting the mapping of my personal experience through a series of symbols that constitute the international maritime and navigation charts language.
'Cognitive Cartography' is the process of mapping my personal world rather than just a reproduction. Logging my navigational experience in the sea is the activity in which as an individual my need is to distinguish and define myself spatially in relation to a vast and unknowable territory out there. A territory that belongs to those who explore it.
With the opportunity of the Luminous Flux project, I explore notions such as presentness, localisaion and dislocation and I work on the topographical relationship between two islands at the two opposite sides of Europe, the Gran Canaria where I temporarily live and work and the Greek island Syros where the Luminous Flux is taking place.
Aimy Palogiannidou, Las Palmas 2015
Luminous Flux is not an archaeological approach towards lighthouses and lighthouse networks. Its main interest focuses on the study of a quasi-obliterate/ quasi-oriented system[3] of specific topology and on an attempt to examine this system against the internet paradigm. The production of speech or, more accurately, of multiple functional speeches against strong bipolar codifications like centre – periphery, global – local, communication – obstruction, participation – self-referentiality schematically and semantically emerges in the form of a network between adjacent positions[4]. The notion of the finite is used here as a means of conciliation with a presentness, activating a wider discourse on localizations, associations and attempted dislocations. This retrospective juxtaposition, irrelevant in traditional societies, is only justified in a post-modern condition looking back on past opportunities that were never fulfilled.'
[3] Michel Serres, Theorie du quasi objet, Le Parasite, Athens, Smili, 2009.
[4] Rosalind Krauss, The Originality of the Avant-Garde and Other Myths, Cambridge, Massachusetts and London, The MIT Press, 1986.
Visit the Luminus Flux blog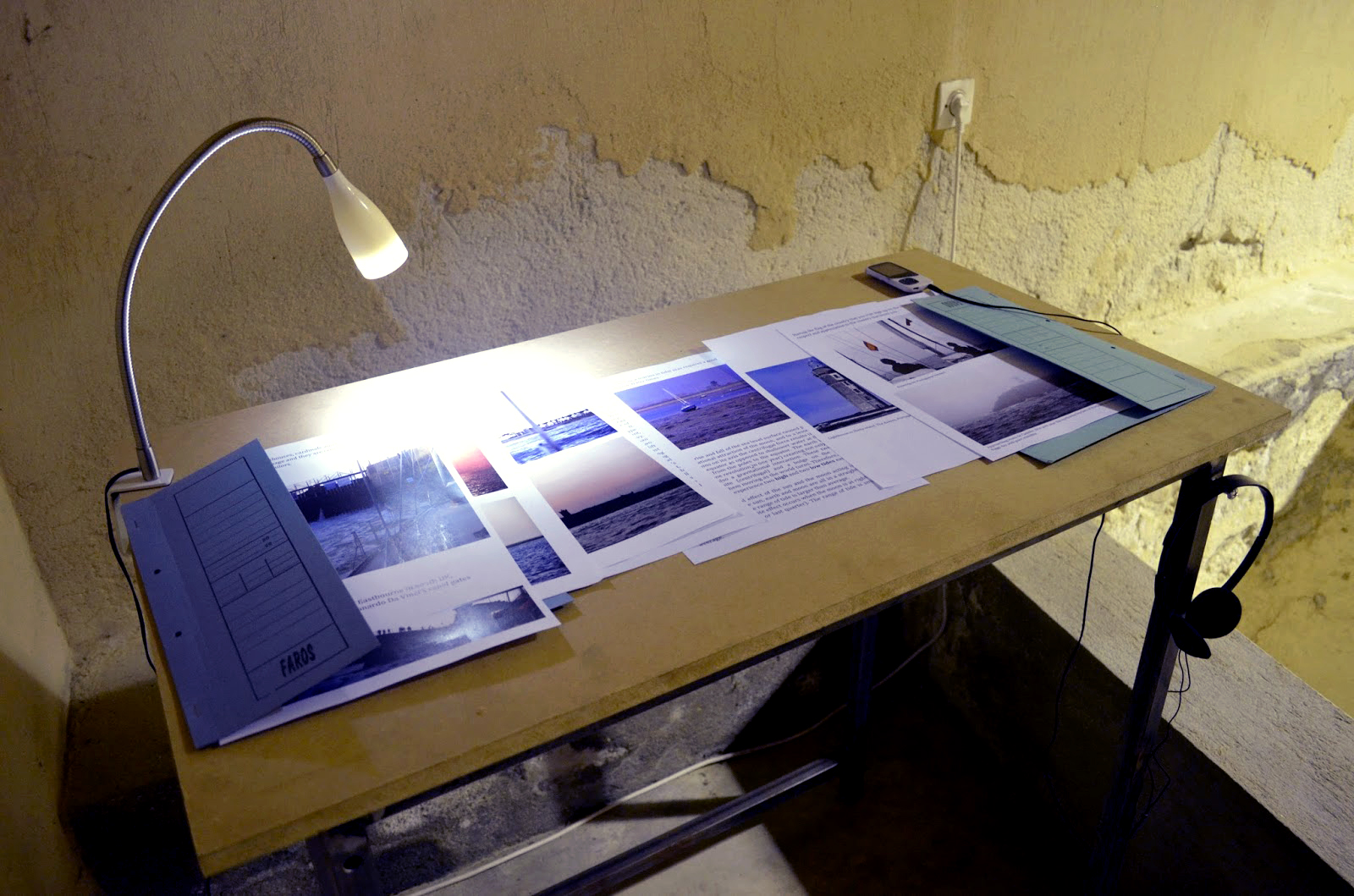 Cognitive Cartography, 2015, Archive and audio installation on 'Notes from Synergy'
Notes from Synergy is a series of diaries, images and notes including tracks, thoughts and feelings that were logged down during an 8 days non-stop sailing trip. While the hours and days pass by and the landscape remains the same, the only company that stays with you is the sea and its several behaviours. Infinit, vast, dynamic, sometimes friendly and sometimes threatening, like a living organism that you think that it feeds itself just by your own existence.
Starting from Ponta Delgada in Azores and heading towards Gibraltar a series of incidents made us change our course and finally arrived in Las Palmas of Gran Canaria logging 1,080 nautical miles.
Notes From Synergy
The Sea
Presentness
Localisation
Dislocation
Las Palmas, Gran Canaria – Ghaidouronisi, Syros
An association between two locations on the two oppositional edges of the same continent through a global maritime network of communication.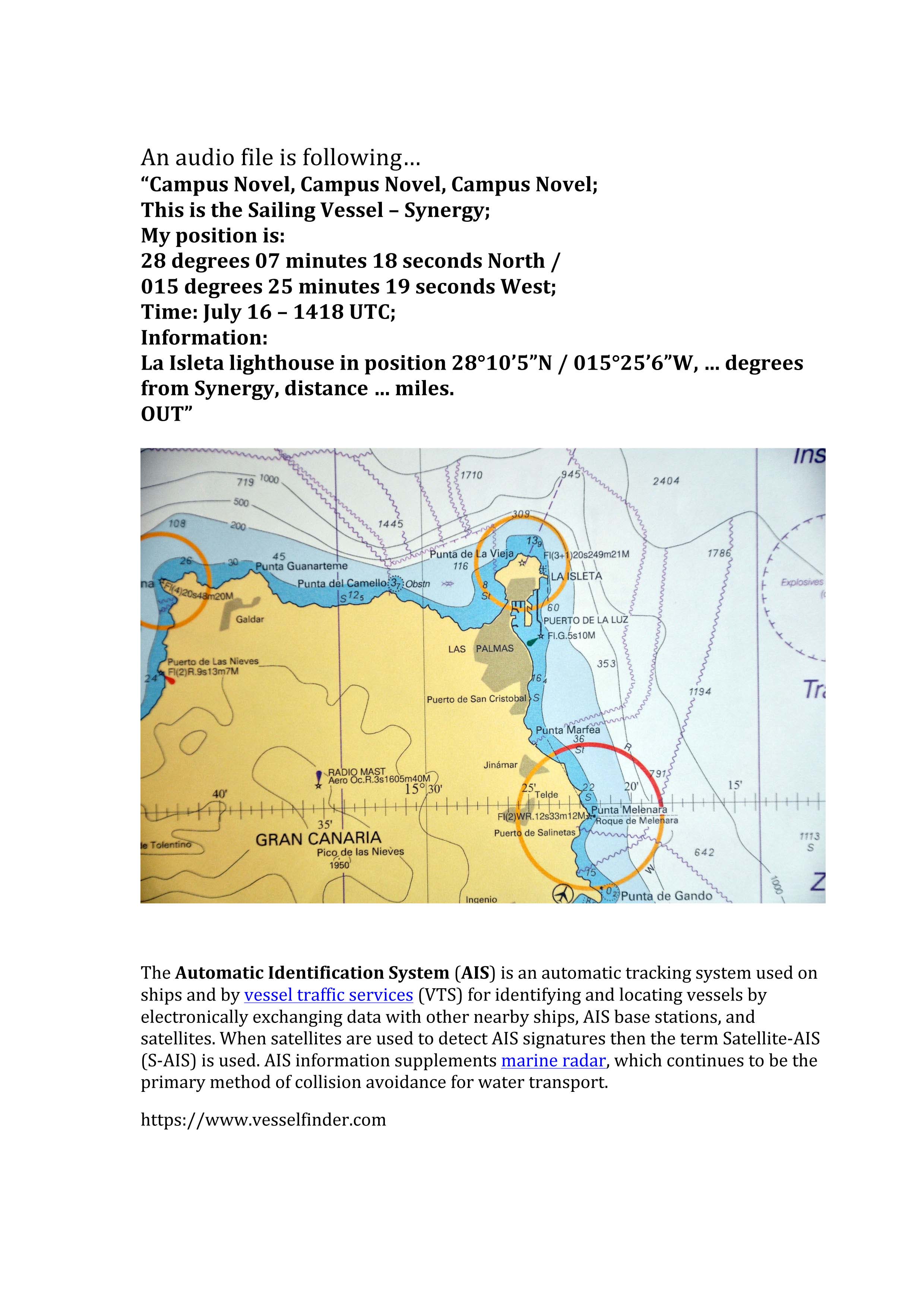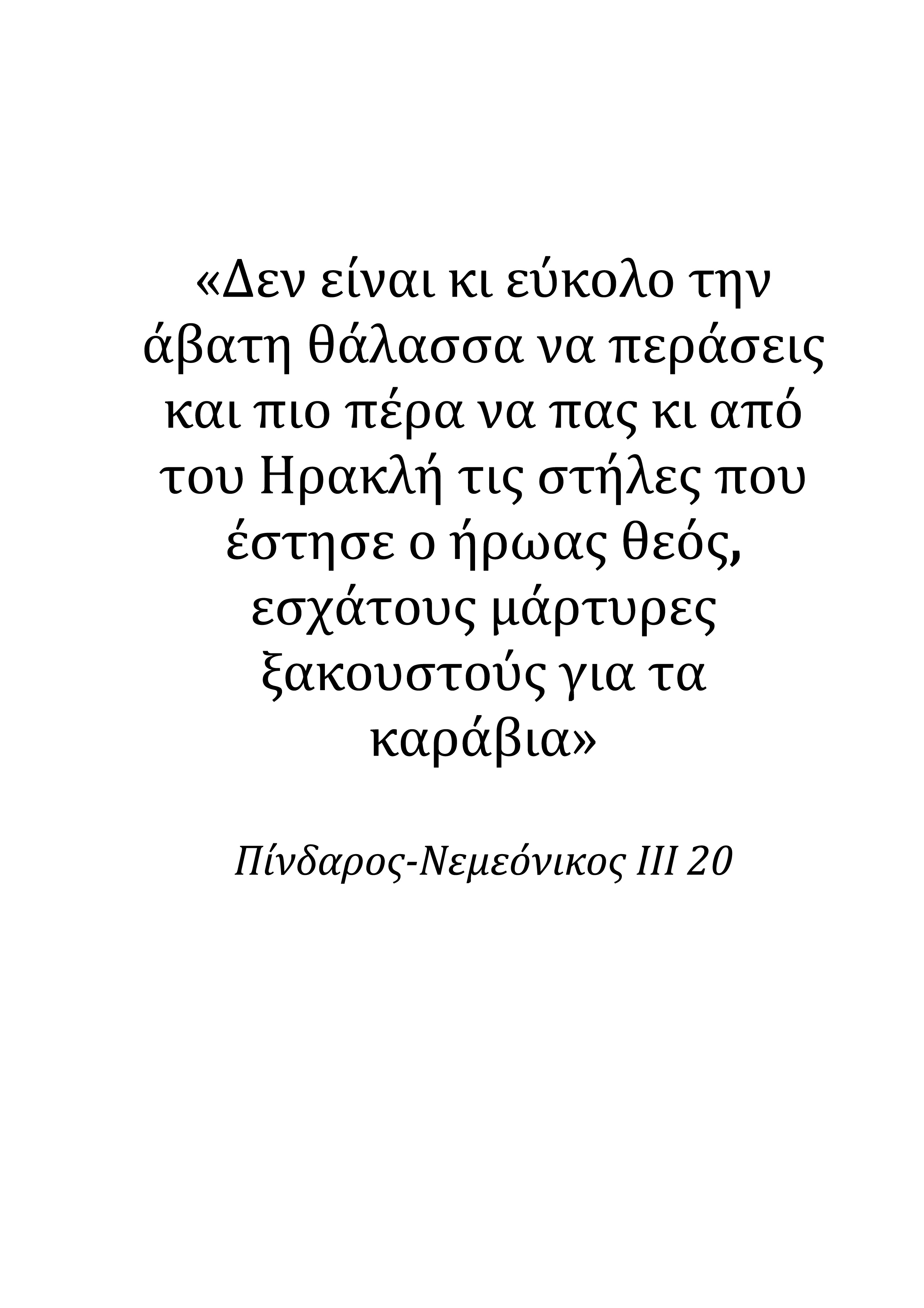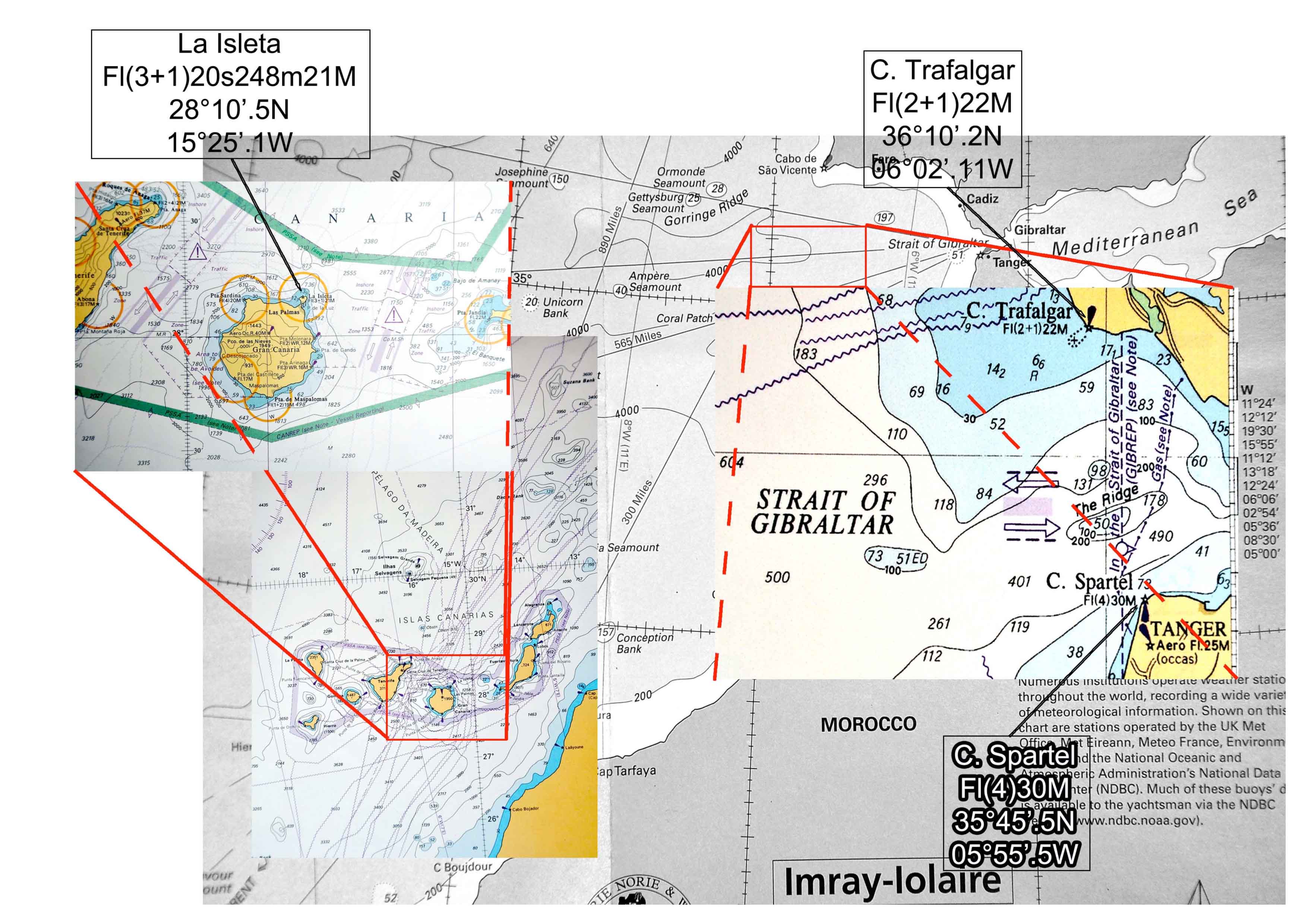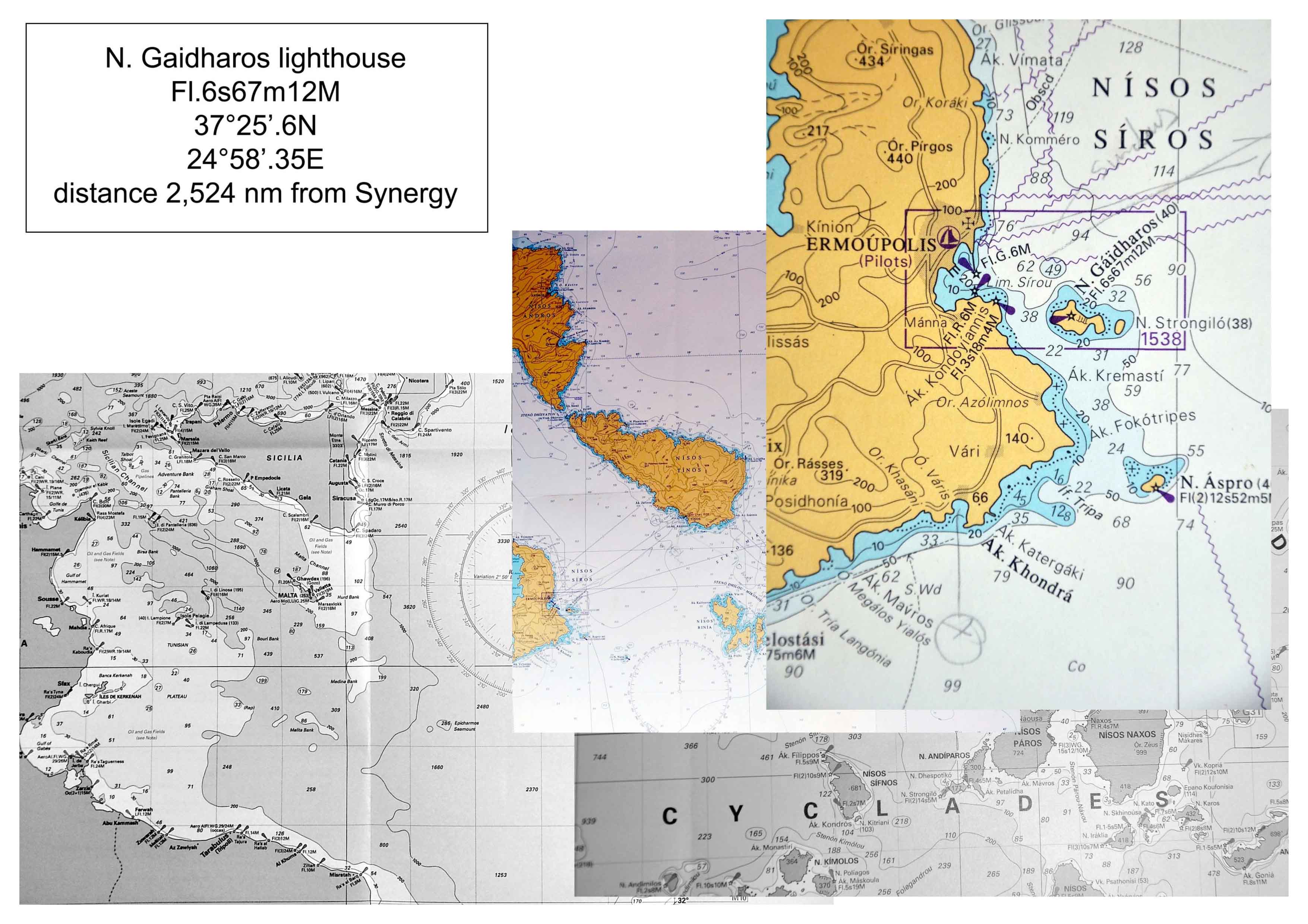 'Approaching Harbours' is a series of notes and images on habits and technical information on sailing and maritime language.