Women At Work
Italy, 2012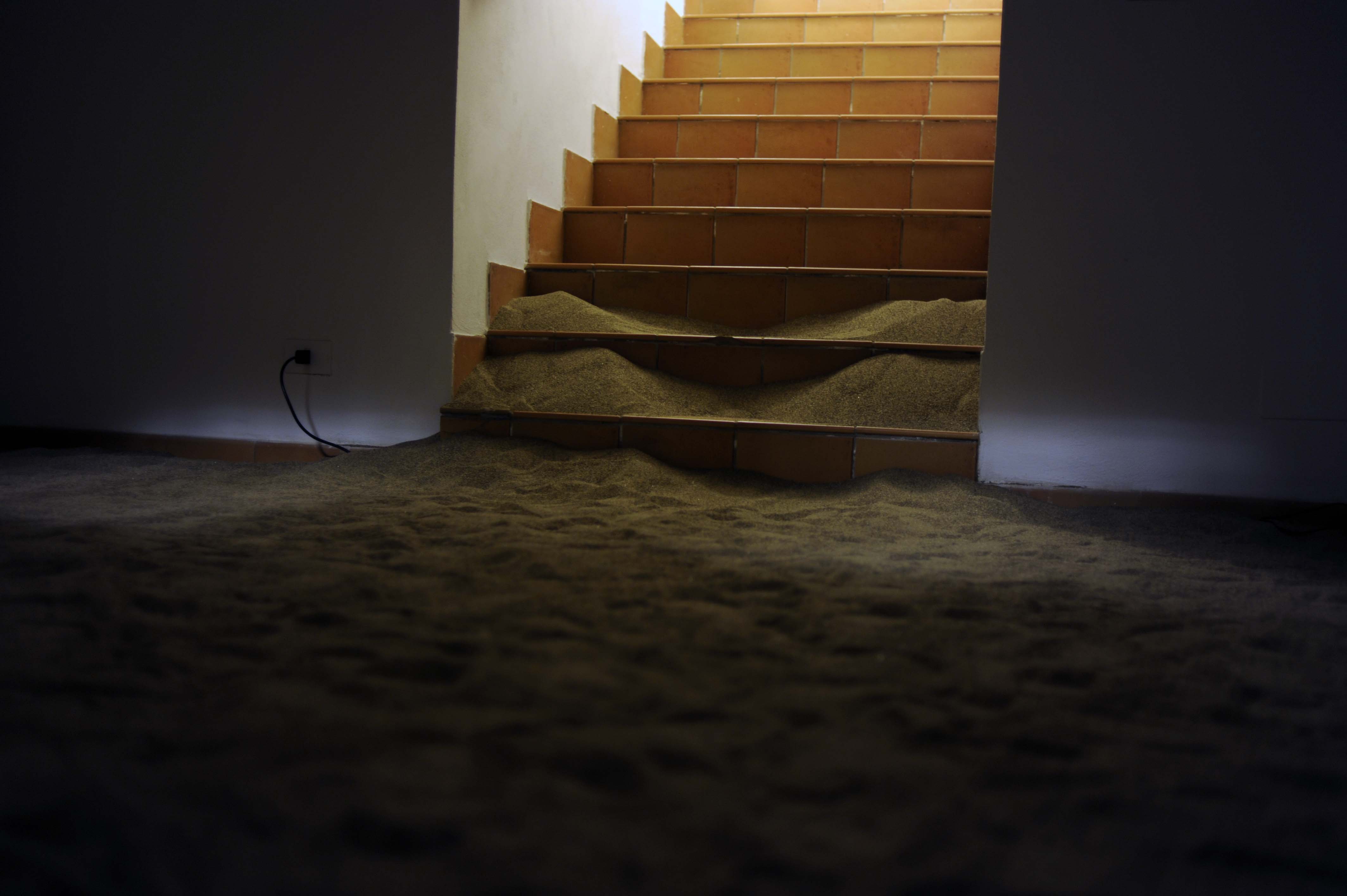 Experiencing A Dark Space
2012
Interactive sound installation
Sand, microphones, speakers, amplifier, mixer.
Galleria Placentia Arte, Piacenza, Milan, Italy.
Women At Work was the title of a group show of five young female artists at Galleria Placentia Arte in Piacensa of Italy. Experiencing A Dark Space is a site-specific interactive sound installation which was set up in a dark room of the gallery. It concerns the interaction between the participant/walker and the space that they move in, through sound, since the visibility was extremely limited. The floor of the room was fully covered with sand, so that the participant could walk on it. The idea was to give the participant/walker the chance to interact with their environment, create a path in the dark space and realize it through the sound that changed according to the walker's movement. Tiny sensors were placed under the sand and the listener could listen to the effects of their own footsteps as they walked on it.
This research concerns the articulation of space through sound, the interpretation of sound through the body, generating a relationship between body and space through sound. My questions examine the influence of space on the psychology and emotions of people as well as the experience of moving inside a space using every sense except vision.
In this work the element of sound is used as a material of the work. For me, sound and music are capable of connecting man with his primitive nature and I look for the aesthetic result when sound and visual arts enter into a simultaneous activity.